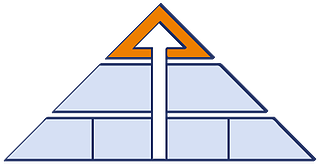 The close cycle has unique characteristics for every organization, but key to pruning the length of time spent on it is the practice of continuous improvement. Continuous improvement is defined as an ongoing effort to improve products, services, or processes. These efforts can seek "incremental" improvement over time or "breakthrough" improvement all at once. We recommend incremental improvement through a constant feedback loop that in turn drives efficiency, or the reduction and elimination of sub-optimal processes. Most organizations don't have the time to spend on breakthrough improvement, so chipping away at it is best.
We are going to lay out some strategies you can apply to overhauling your current process. As your company grows, you can implement a consolidation system like Oracle's Hyperion Financial Management (HFM) to automate many repetitive steps. We won't go into detail as to why you want to speed up the monthly close cycle; suffice it to say, time is money.
Read on for six tips on trimming days off your consolidation process.
First: Build your team.
Appoint people who will be responsible for implementing improvements to the close process. Ideally, a team should consist of 5 people and include representation from each of the accounting groups who participate in the close cycle. Be sure to also include members from non-accounting departments. Consistently encourage the idea of continuous improvement with the team so that they always think about it.
Second: Establish your goal.
If your close cycle takes two weeks to finish (10 business days), and you'd like to pare it down to three, be realistic about how and when you will achieve this goal. Start small and try to shave off one day of the process per month or per quarter. The more time you free up from the close cycle, the more continuous improvement your team can practice.
Third: Review the close cycle factors that take the most time to prepare and tackle improvements to them one by one.
Transaction Review. Reduce review time on transactions. Perform daily tie-outs of A/P, receipts and invoicing, so the team is only balancing one day's worth by month end.
Support system cutoffs. Back up feeds from support systems, like fixed assets and payroll, by four to five days. You're not likely to see a huge fluctuation in the fixed asset system in the last week of the month, so why not take the information early and insert estimates as necessary. As for payroll, most of your employees are a fixed expense per week, and for those whose hours vary weekly, have them submit three days of hours the last week and your accounting team can estimate the last two days.
Journal entries. Some take a few days to prepare, so document the most time-consuming entries and determine how soon you can start work on them. This means you should not leave doing those entries for the last day. Start updating them by the last week of the month. Work backwards from the longest to the shortest entry.
Expense reclassifications. Reduce the volume of expense reclassifications by raising the dollar limit. If an expense reclass limit was $10 and it's now $300, departments will likely reclass their collected expenses once a quarter instead of every month.
Intercompany Adjustments. Consider moving most intercompany adjustments to mid-month and only eliminate internal profit at month end.
Sign off on results. Encourage operations folks to sign off on their budget/forecast-to-actual numbers each month by offering a reforecast opportunity to them mid-month rather than end of month. Do not try to perform a forecast during a month-end close. We see this happen often, leading to lengthy publication delays of the actuals. You could also consider moving to a rolling forecast approach.
Fourth: Issue a detailed close schedule to both accounting and operations groups.
You probably issue a close calendar, but can you enforce deadlines by the half-day or by the hour? If you issue the schedule and then enforce the deadline mid-quarter, you can better train your close cycle participants to meet those deadlines by the quarter close. Of course, you will need to obtain executive backing to enforce the deadlines, but after the first or second time a submission is late, your continuous improvement team will get to work on why the submission is delayed and provide help.
Fifth: Hold a post-close team meeting every month to review progress.
Publish their progress on the internal company web site! If you use a count-down approach where each day you cut out of the process is celebrated, both the team and the company will get to enjoy the bragging rights.
Sixth: Why not automate key repetitive steps?
Consider implementing Oracle's Hyperion Financial Management (HFM) to manage the close cycle for you. HFM can do many of those steps noted above. It can't automagically consolidate and close your books without someone overseeing the process, but using the system can go a long way towards paring the close cycle down to the ideal time.
Automate data loads from your various source systems. Wouldn't it be nice to have the data from your ERP system loaded into HFM as soon as the data is final? Yes, it would. Data uploads, for example, include G/L data and monthly rates. HFM can be updated as quickly as the source systems make the data available. It may not be able to automate every upload from every data source, but in those cases, your field controllers will be able to upload their data instead of sending the central accounting team an Excel file for them to load.
Automate intercompany eliminations. When various source systems upload their data, HFM can consolidate and perform intercompany eliminations as a step in the process. Your team will only have to reconcile missing data instead of doing the tedious and error-prone matching process.
Process monthly journal entries. Set up your journals at the beginning of the year, and let HFM process them every month – if they are the same value. If the numbers change monthly, HFM will roll the entries forward to the next month, and your consolidation accountant will update the entry with the correct value and process the entry. Dare I say expense reclassification entries could easily be processed each month too, but for some things, automation is not a good thing – stick to your principles if you raise the dollar limit!
HFM does so much more than that list above, but this is a great place to start.
At Strafford, we have deep experience with Hyperion Financial Management, both on premises and in the Cloud. Our consultants have all held Finance positions, so they know your pain, and they understand how HFM can make things better. We are ready to help you with roadmaps, implementation, training, and knowledge transfer.